Product
DIN 11853-1 UNIONS FORM A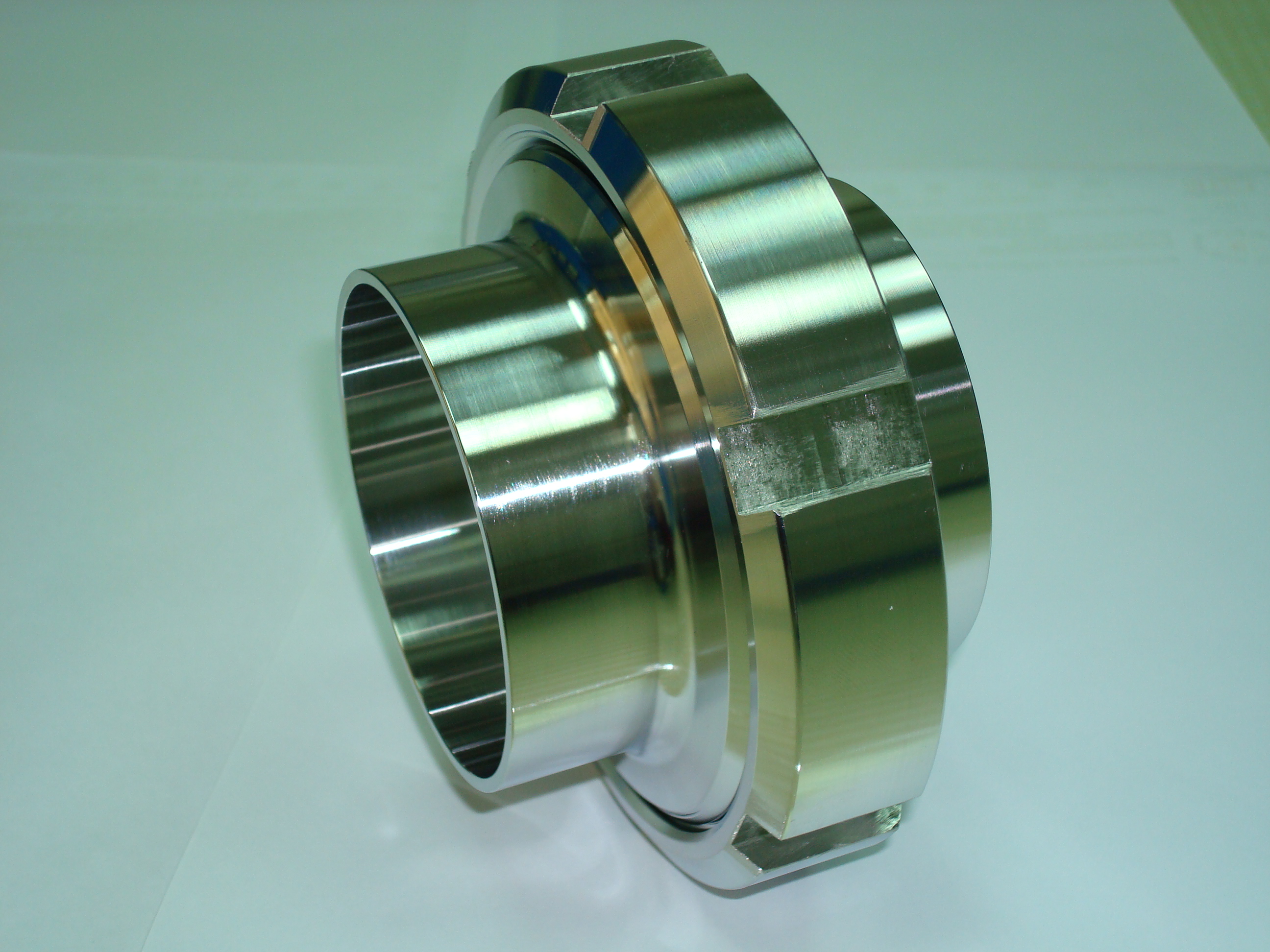 DIN 11851 ,DIN11850
Product ID: P140 DIN11853-1 Form A
DIN 11853-1 Unions Form A union is composed of DIN-13 ROUND NUT, DIN-14 WELD LINER, DIN-15 WELD MALE, and SEAL.
DIN 11864-1 Unions DIN UNION
The materials are offered for food, dairy, beverage, meat processing, vacuum processing, pharmaceutical, chemical, and many other industries.
It is necessary you specify at the time when orders be placing if heat numbers and MTR's are required.
Sanitary DIN Ferrules that CSE offers are made by forged. DIN unions that CSE offers are made by casting, but forged material are required.
The DIN Ferrules could be conformed with DIN Blank End Cap which is made by solid bar, DIN Clamp and other Adapters.
Specifications:
Material:

304, 316, 316L / 1.4401, 1.4301
Sanitary DIN Ferrules that CSE offers are made by forged. DIN unions that CSE offers are made by casting, but forged material are required.

Size range:

DIN UNIONS: DN10, DN15, DN20, DN28, DN34, DN40, DN52, DN70, DN80, DN100, DN125 and DN150.
DIN FERRULES: DN10, DN15, DN20, DN28, DN34, DN40, DN52, DN70, DN80, DN100, DN125, DN150, DN200

SEAL:
Features:
DIN 11864-1 UNIONS FORM A
DIN-13R ROUND NUT , LINER PARTS , MALE PARTS
DIN/ISO/IMPERIAL - LINER BLANK CAP
DIN/ISO/IMPERIAL - MALE BLANK CAP
See more complete detail
DIN11864-2 UNIONS FORM A
DIN Nutflansch (NF) , ISO Nutflansch (NF) , IMPERIAL Nutflansch (NF)
DIN Bundflansch (BF) , ISO Bundflansch (BF) , IMPERIAL Bundflansch (BF)
Order Information:
Minimum Order: Negotiable
FOB: Keelung