Product
Cooler for Pharmaceutical Water Systems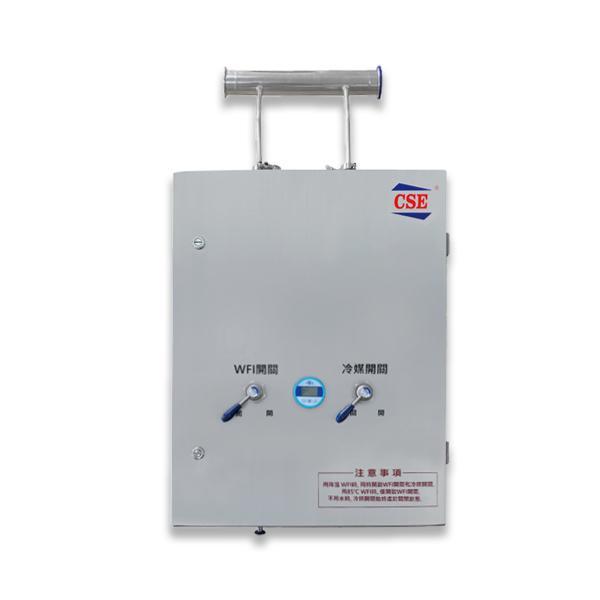 Pharma-X Cooler Water Systems
Product ID: O01-Cooler Water Systems
Sanitary tube heat exchangers are designed for point cooler
water for injection (WFI) or purified water (PW) system applications.
The use of a heat exchanger is intended for use in which water is
intermittently plotted over a period of time or at least an hour. When
the flow rate is less than 1500 Lph, it can be quickly and easily
installed. When installed in a water system, it is regarded as a subring
of the main cycle. The cooling response time is short, there is
no risk of pollution, and no maintenance is required. There are two
sizes of tube-mounted heat exchange gas, the standard operating
range: TIT HEP 01, cold water with a flow rate of 0 ~ 1000Lph,
85˚C to 40˚C @ 7˚C; TIT HEP 02, a flow of 1000 ~ 1500Lph, 85˚ C
was cooled to 40˚C @ 7˚C cold water.
Specifications:
| | | | |
| --- | --- | --- | --- |
| Type | Lenght (m) | Heat transfer area (m2) | Maximum product flow (l/h) |
| TT 311 | 1 | 0.3 | 1,500 |
| TT 3151 | 1.5 | 0.5 | 1,000 |
| TT 312 | 1 | 0.6 | 900 |
| TT3152 | 1.5 | 1.0 | 700 |
Features:
Based on an innovative tube-in-tube design, this product unit consists of three seamless tubes
placed on top of each other. There are spirals between the tubes to ensure that the space is
maintained between the tubes and turbulence is generated to achieve better heat transfer. There are
no gaps or dead ends in the product channels and electrolytic polishing can be completely drained
without gaskets to reduce any The risk of contamination can be a complete emptying design.
However, bend the three pipes 180˚ to the U-shaped elbow, and bend the three pipes with spirals
step by step, so that there is no risk of leakage (no welds at the corners). The product enters the
middle pipe, the cooling heating medium enters the inside and the outside, and provides the most
effective heat transfer countercurrently. It may also have a cross temperature program. The elbow
absorbs any thermal expansion, so the device is very resistant to heat fatigue. Caused by large
temperature difference during work or steam sterilization. The heat exchanger can be sold as bare
metal or as a complete point-of-use cooler. This module is preferred because it is easy to install and
use directly. The module consists of pipe mounting, coating, valve device and pitot tube device.
See more complete detail
Technical data

Max flow rate

1500 l/h

Heat transfer area

0.3-1.0 m2

Connections

Tri-clamps metric or ANSI

Material

316 L stainless steel, seamless tubes

Surface finish

Ra< 0.5 µm. Electropolished on all product wetted parts

Welding according to

EN 287 and ASME IX

Pharma-X module

Insulation: Armaflex

Cladding: 304L electropolished

Weight of module

22-46 kg

Design pressure

10 bar g

Design temperature

160 oC