Product
Auto Control Actuator For Butterfly Valve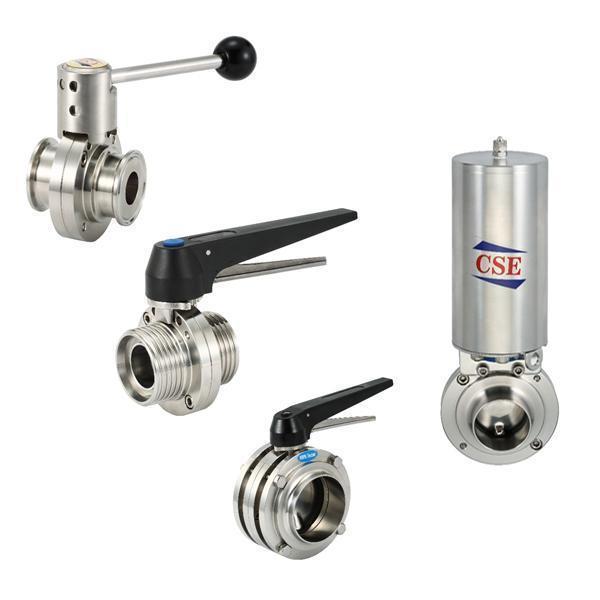 Actuator Butterfly valve
Product ID: P24 Sanitary Butterfly Valve
CSE pneumatic butterfly valves conbined a piston within a cylinder and CSE's various connecting butterfly valves. They are not only developed to single effect ( air/ spring ) but also double action ( air/ air ) in case of the actuator euqip with CSE's professional control box which is designed with various options such as proximity type, micro swith type and electrovalve 1 up to 3 pcs by requested.
The divert valves can be working automatically by air in case of the valves are equipped with CSE's control boxes which are designed for signal transfer or individually valve working control.
Auto butterfly valve

Features:
C1, C2, C3, C101 actuator instruction:

C1, C2, C3 & C101: Shut-off time: 1.5second; weight:3.85kgs.
C101: Shut-off time: 1.7 second; weight:4.7kgs.
Operating Air Pressure: 4m/kg; min.5bar; Max.9bar compressed air.
C1, C2, C3 air consumption: 0.266 liter at 5 bars; C101 air consumption 0.550 liter at 5 bars.
Material: Stainless steel AISI 304.
Can be equipped with normal close or Normal open.
Order Information:
Minimum Order: Negotiable
FOB: Keelung