Product
3A Unions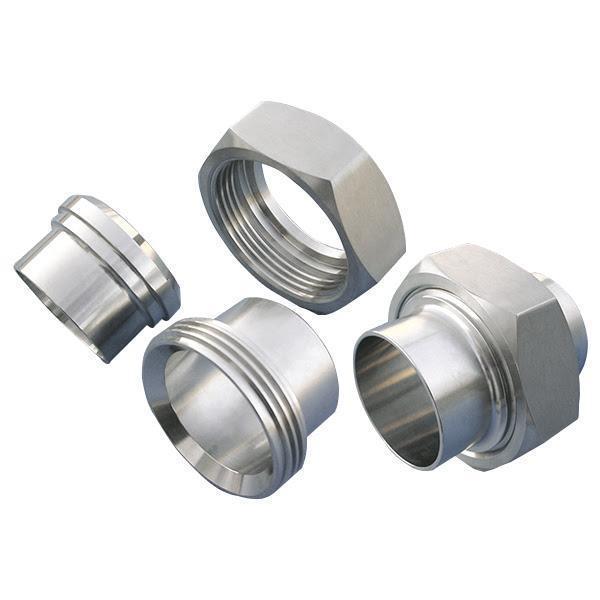 3A UNIONS
Product ID: P68
3A union is composed of 3A-13H HEX. NUT, 3A-14PRF WELD LINER, 3A-15TRF WELD MALE.
CSE offers a wide variety of clamp fittings in 304 and 316L material in sizes from 1/2" to 12".
The materials are offered for food, dairy, beverage, meat processing, vacuum processing, pharmaceutical, chemical, and many other industries. Our products have earned the 3A symbol, which requires an annual assessment to make certain each product conforms in all respects to the published standard. It is necessary you specify at the time of order heat numbers and MTR's are required. Material Test Reports (MTR's) are available to document all heat number.
Sanitary 3A Ferrules that CSE offers are made by forged. Service Short Weld Ferrules- 14WMP, Middle Weld Ferrules- 14MMP Long weld ferrules- 14AMP (L14AM7), Roll- On Expanding Ferrules- 14RMP, Tank Weld Ferrules( light duty)- 14WLMP, Tank Weld Ferrules( heavy duty)- 14MPW, Tygon Hose Adapters- 14MPHT, Rubber Hose Adapters- 14MPHR
All of our 3A Ferrules could be conformed with 3A-16AMP Blank End Cap which is made by solid bar, 3A- Clamp and Seal 13PG, 13FG as well as other Adapters.
Specifications:
Material grade:
Size range:

3A Unions and Adapters: 1/2", 3/4", 1", 1.5", 2", 2.5", 3"and 4".
3A Ferruels: from 1/2" up to 12".
Order Information:
Minimum Order: Negotiable
FOB: Keelung